Giving Back
As Founder & Director of Mindful Child & Family Therapy, Jaclyn Long cares deeply about serving all people in our community, including those in need of support who might not have the financial resources to access it. To this end, we offer low fee rates to 10% of the people we serve. At least 1 out of every 10 clients will receive a low fee rate, based on financial necessity.
In addition, we invite at least 1 out of every 10 participants in our paid groups to participate at low fee, based on financial need. And we offer a FREE Parent Support Group for Parents of Teens on Fridays.
We also believe that mothers are agents of change in their families, and that by supporting the mother, we support children and families as well. As part of an ongoing effort to give back to our community, Jaclyn Long, founded Mind Body Moms in 2014 to offer integrative wellness groups to support mothers in mind, body and spirit. While these groups are offered for a fee in Palo Alto, they are offered at no fee for low-income, Spanish-speaking mothers in East Palo Alto and Half Moon Bay.
In January 2020, Andres Perez from Organizacion Edificando Vidas (OEV) began to oversee the low-income groups for Spanish-speaking moms. The groups for Spanish-speaking moms in East Palo Alto & Half Moon Bay are currently being offered through OEV. Please email aperez@evidas.org with questions.
Our Mission & Vision
Our mission is to promote maternal health & wellness for the benefit of children, families and communities.
Our vision is to empower low-income moms with mindfulness tools, physical wellness practices such as yoga and Zumba, and effective parenting / communication skills so they can establish safe and healthy home environments as a gateway to success for their children.
Our goal is to serve all moms, regardless of socio-economic status. We currently offer free wellness programs for disadvantaged mothers in East Palo Alto and Half Moon Bay, CA. We believe that by supporting the leaders of the family – the "Chief Emotional Officers" – we are helping children feel safe and secure in their own homes, thereby giving these children a greater chance to experience a nurturing and healthy home environment and to live a fulfilling and successful life.
We are honored to operate under fiscal sponsorship of the Social Good Fund, a non-profit organization.
We are deeply grateful for the generous support of our donors, working in partnership with us to promote a culture of wellness. 
Our Schedule
SCHEDULE OF OUR FREE WELLNESS GROUPS: For low-income moms (Sponsored by our donors)
Group
Day & Time
Dates
Location
Facilitator
Weeks
Cost
Zumba
Tuesday 6-7pm
July 23- Sept 24
Moonridge Low-Income Housing, Half Moon Bay, CA
Claudia Forth
10 weeks
FREE
Email jaclyn@mindbodymoms.com to pre-register
Yoga & Zumba

(Spanish)

Tue 6:15-8:15pm
4/23/19 – 6/11/19
Hatch Elementary, Half Moon Bay, CA
Claudia Forth & Vicky Avila
10 weeks
FREE
Email jaclyn@mindbodymoms.com to pre-register
Zumba

(In Spanish)

Saturday 10:00-11:00am
4/27/19 – 6/29/19
East Palo Alto Library, East Palo Alto, CA
Vicky Avila
10 weeks
FREE
Email jaclyn@mindbodymoms.com to register
Parent Education

(In Spanish)

Tuesdays 4:30-6pm
2/26/19 to 4/23/19
East Palo Alto Library, East Palo Alto, CA
Martin Lamarque
9 weeks
FREE
Email jaclyn@mindbodymoms.com to register
Positive Discipline

(In Spanish)

Wednesdays 6:00-8:00pm
4/3/19 – 5/29/19
Hatch Elementary, Half Moon Bay, CA
Andres Perez
8 weeks
FREE
Email jaclyn@mindbodymoms.com to register
Emotional Intelligence (In English)
Mondays 6:30-8pm
4/29 and 5/2
Hatch Elementary, Half Moon Bay, CA Multipurpose Room
2 weeks
FREE
Email jaclyn@mindbodymoms.com to register
Building Emotional Understanding and Mindfulness
(In English)
Wednesdays 6:00-8:00pm
5/1/19 – 6/12/19
Hatch Elementary, Half Moon Bay, CA Room C-4
Emilie
Jobson
and Karen Hoffman
7 weeks
FREE
Email jaclyn@mindbodymoms.com to register
Find out more about the free services we have been offering in 2018 and the impact we are making in the lives of moms in East Palo Alto & Half Moon Bay!
We are deeply grateful for all of the people, foundations and corporations that have partnered with us to help us carry out our mission of creating a culture of wellness by promoting maternal health and wellness. With sincere appreciation, we would like to acknowledge the following donors, as well as those who have chosen to remain anonymous.
We give special thanks to our generous donors.
Ellis L. Phillips Foundation, Palo Alto Medical Foundation, Lululemon, John Lyddon Family Foundation, Stephanie and Charles Knowles, Liz Stinson, Marina, Andy, Chiara & Anna Martin, Matt and Aryn Grossman, Karen Allen, Stephanie Lazar, Arlene Kansora, Teodora Ngo, Donne Davis, Lynn Kearney, Dan Garrison, Georgette Wong, Karen Harwell, Leslie McNeil, Katie Renati, Elena Battles, Fiona Henderson & Jason Mortimer, Karen French Neuman, Teresa A. Kung, L.Ac., and Yosi Amram of the Knowledge Freedom Foundation.
Vicky Avila
Facilitator
Vicky is a community health advocate and has collaborated with Santa Clara's public health for 10 years as a promoter of physical activity. She is a certified Zumba instructor and serves as a champion for healthy change in the San Francisco Bay Area. Working in the community as an active aging counselor for over 17 years, Vicky is passionate about encouraging healthy family habits and inspiring others to live healthy, active and productive lives.
Lorenia Parada-Ampudia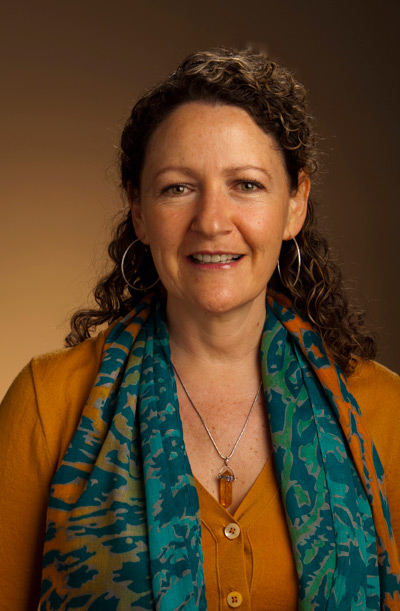 Lorenia Parada-Ampudia is a leader in the field of mindfulness and leadership training. She supports clients and organizations in the USA and Mexico through a highly effective leadership training style that integrates transformative learning, mindfulness, emotional intelligence and body consciousness. The result: higher-performing, less stressed and more effective leaders.
With Lorenia's guidance you will:
– Improve decision-making skills.
– Learn to cultivate healthy relationships with yourself and with others in your family, community and work place.
– Increase self-awareness and self-regulation by learning to identify bodily sensations, emotions, thoughts, habits, patterns of behavior and beliefs.
– Enhance abilities to consciously listen, communicate and effectively relate with others.
– Identify internal resources to develop resilience and establish better ways to deal with stress.
– Transcend ones' edges towards personal, group and societal growth.
Dr. Andrea Castillo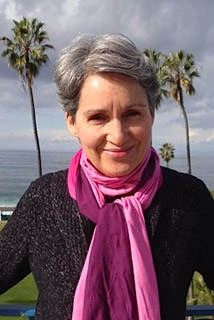 Dr. Andrea Castillo is a mindfulness and Insight Meditation teacher. She grew up among artists, especially dancers, watching and partaking in rehearsals, and performances of her parents company Ballet para Todos in Mexico City. Andrea graduated from Stanford University with a Ph.D. in the Humanities; her multi- disciplinary dissertation dealt with Goethe, music, dance, and the visual arts. She launched the undergraduate music program at the Universidad de las Americas Puebla, Mexico where she taught and was chair of the department for four years. She also taught at Stanford University for three years as part of the Ph.D. program.
The guiding principle of all of Andrea's studies has been finding meaning, depth, and happiness in our lives. This interest has dovetailed with her deep involvement in mindfulness and meditation, which she started practicing in 1998, at the Insight Meditation Center, with her teacher Gil Fronsdal. She has been teaching since 2007. Presently Andrea teaches at the Insight Meditation Center in Redwood City and at Against the Stream in San Francisco. She has also taught many mindfulness workshops throughout the Bay Area.
Andrea has danced in a dance improvisation group in Palo Alto for 18 years. She believes in the power of dance as a meditation in movement that allows emotions to flow through us, through movements that originate deep within us and are unique to who we are.
Motherhood has been a very rewarding experience for Andrea and a rich terrain for learning. Her son is a fun, awake, and creative young man working at Google.
Carmen Escobar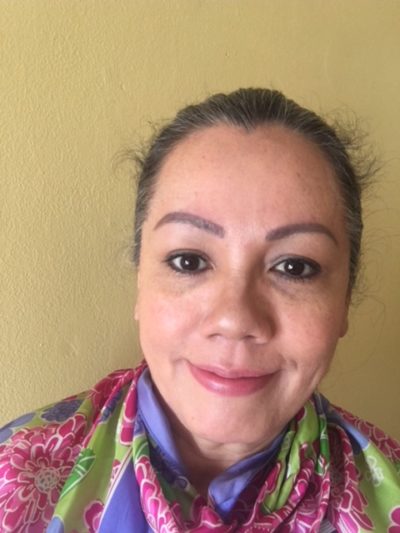 Facilitator
Carmen Escobar is a bilingual mindfulness teacher and has been practicing mindfulness meditation since 2012. She is also certified as a skilled nursing assistant and provides therapeutic activities in a skilled nursing facility. Carmen has witnessed the beneficial power of mindfulness in the healing process and is passionate about sharing these simple yet transformative tools with others, especially those who are disadvantaged.