"Alone we can do so little. Together we can do so much." – Helen Keller
I feel grateful to be working in collaboration with a group of incredibly skilled and deeply caring therapists and wellness coaches. Together, we are dedicated to understanding the human condition and helping people to live well in the face of the adversity that life brings. My colleagues and I can work together to support you and your partner, or you and your family.
My schedule can sometimes get full with a waitlist, so if my schedule is full or does not align with yours, I can recommend one of the skillful and caring therapists on my team. You can then choose to either 1) set up a free 20 minute consultation or 2) schedule an initial appointment with a therapist on our team to see if it is a good fit. If it is not a good fit for any reason, please let me know and I can recommend another therapist  for you.
If you are a health care provider, please reach out to connect. I enjoy getting to know other practitioners and would warmly welcome meeting for tea to learn more about your services.
Here are the therapists and wellness coaches on my team:
Allison Baumann, LSCW
LCSW #85530
Specialities: Children, teens, young adults and parents with stress, anxiety, OCD & depression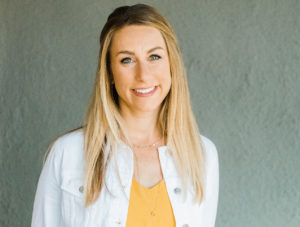 Although Allison works with people of all ages, she specializes in working with children (8-12), adolescents (13-18) and young adults (18-30) struggling with academic / career stress, anxiety, OCD, depression, grief, life transitions and social/emotional issues that interfere with school, work and relationships. She also enjoys working with parents. Through compassion and honesty, Allison will work with you to create meaningful change towards achieving your goals. She works from a "whole person" perspective, acknowledging what is going on in your mind, heart and body. Allison incorporates a variety of evidence-based therapeutic approaches to help you heal, including CBT, Mindfulness (MBSR) and Self Compassion.
Allison's  approach to therapy places emphasis on the relationship between the therapist and client as the foundation for healing. She works collaboratively with her clients to create a safe and trusting environment where the clients can gain deeper insight into themselves and learn skills to feel empowered to effect positive change in their lives.
You can email Allison at:
Andrea Throndson, MFT
MFT #103006
Specialities: Adults and teens navigating anxiety, depression, grief, addiction, alcoholism. Parents with children with disabilities.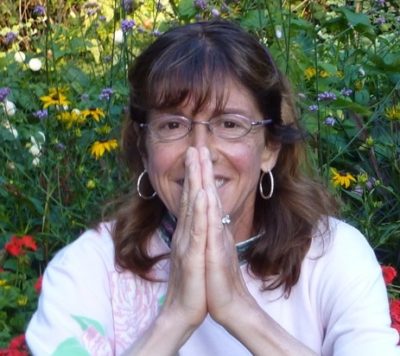 Andrea brings a wealth of experience supporting teens, young adults and adults struggling with anxiety, grief, depression and addiction. She worked for several years at Kara (Grief Support Services) and has extensive training and experience supporting individuals, families and communities as they move through grief. Andrea serves as the clinical coordinator at Abilities United and has helped hundreds of families embrace and thrive with a child and/or adult child with disabilities. Andrea is also a certified yoga and meditation teacher, and can empower you (or your child / teen) with a wide range of mindfulness-based tools to help you turn towards and cope with the situation at hand. Most of all, Andrea brings her steady warmth and compassionate heart to each moment with her clients, and believes that the caring relationship itself is a doorway for healing.
You can email Andrea directly at:
Danielle Seybold, AMFT
AMFT# 103742
Specialities: Couples. Children, teens, adults and parents with stress, anxiety, OCD & depression.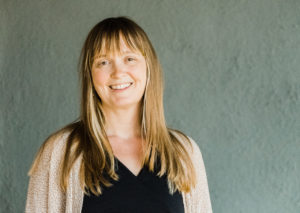 Danielle specializes in supporting children, teens and adults with anxiety, OCD and depression at the Mindful Child & Family Therapy center, using Team CBT and mindfulness-based interventions. She also has a strong background in couples therapy, and she offers Emotionally Focused Therapy with an emphasis on somatic and mindfulness-based healing interactions between the couple during sessions. She empowers couples with Non-Violent Communication tools, helping partners to practice empathy / listening skills with each other. She is passionate about helping couples deepen their connection and improve communication. She also enjoys helping parents (both as individuals and as a couple) develop relationally-based parenting skills. Danielle is warm, kind, and skillful.
Danielle is trained as a Cognitive Behavioral Therapist (CBT) through the Feeling Good Institute using the TEAM CBT model. She also has an extensive background in teaching evidence-based mindfulness practices. She supports parents with mindful parenting tools and has facilitated Mindful Moms groups through Mind Body Moms at Google. Danielle also has experience working with children. She was trained to teach mindfulness through Mindful Schools, and she has been teaching mindfulness to children in elementary school in Los Gatos, San Jose, and Campbell. She is also a Certified Yoga Teacher and Certified Parent Educator in Positive Discipline.  Danielle has a wealth of tools to offer, and enjoys working collaboratively with clients to find the most suitable and effective approach for each, unique individual.
You can email Danielle at:
Yasmin Philipos, MFT
MFT# 105168
Specialties: Adults / young adults with stress, anxiety, depression, loss, grief. Maternal loss, infertility, adoption.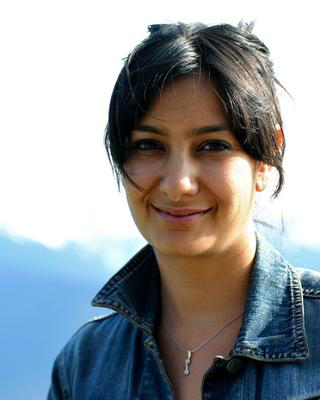 Yasi understands the challenges that come with fast-paced work environments and the stresses of life in Silicon Valley. She specializes in working with young adults and adults dealing with high-pressure jobs, stress, anxiety, depression, career changes, relationship challenges, grief, loss and major life transitions. She also has a passion for supporting women who are navigating infertility, maternal loss and adoption.
Yasi provides a non-judgmental space that enables clients to become familiar with and compassionately explore parts of themselves – their thoughts, feelings, experiences in the greater context of their life. She helps clients make conscious decisions leading to a more fulfilling relationship with themselves and others, as they move towards increased self acceptance, compassion and overall well-being.
Having immigrated to the US from India 20 years ago, Yasi is passionate about working with first and second generation immigrants. She brings a wealth of knowledge and cultural understanding. She is bi-lingual, speaking English and Hindi.
You can email Yasi at:
Emilie Jobson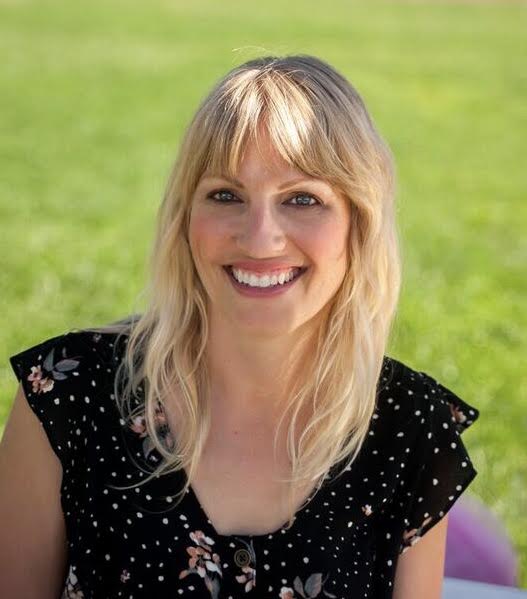 Emilie has over fifteen years of experience working with children and families in a variety of settings. She is a former classroom teacher and has a Master of Arts in Special Education. In addition to teaching Hand in Hand Parenting, Emilie currently works as an Educational Specialist and a Postpartum Doula. She utilizes the Hand in Hand tools whenever she is working with children.
Lorenia Parada-Ampudia
Lorenia Parada-Ampudia, has been facilitating Mindfulness practices for over 20 years as good bases for body, emotional awareness and healthy relationships. Mexican born published author, education consultant and retired professor from UNAM Mexico, now residing in Santa Cruz CA offerers her services through multicultural bilingual (Spanish and English) coaching and mentoring.
Erin Todhunter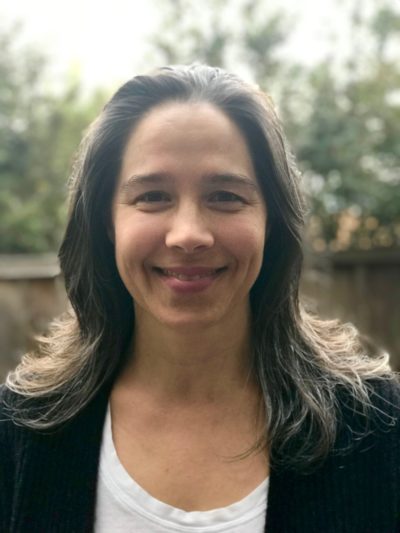 Erin believes strongly in the value of therapy as a way of addressing unresolved issues, getting unstuck and finding new and better ways of being in relationship with oneself and others. Her theoretical orientation is rooted in person-centered, humanistic, attachment and psychodynamic principles and her manner is gentle, intuitive and collaborative. She believes in our vast potential for self-directed growth and transformation. She takes a holistic perspective, considering the many ways in which the mind, body, and spirit might be impacting the quality of life.
Before joining Mindful Child and Family Therapy, Erin worked as bereavement counselor with Mission Hospice. She also worked for five years as a Resident Fellow at Stanford University, overseeing a dorm of over 200 student residents. Drawing on her experience as a wife and parent of three children, Erin understands the joys and challenges that come from being in relationships with those we love. She is passionate about helping children, teens, adults and couples improve the quality of their lives and relationships.
Erin's areas of special interest include: life transitions, parenting, anxiety, depression, self-esteem, grief, and loss.
Karen Hoffman
Wellness Coach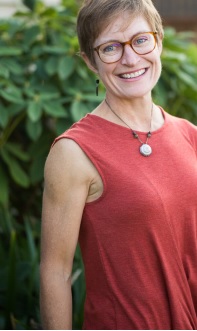 Karen is a Wellness Coach whose life work is seeded in a deep curiosity and commitment to personal growth. (Please note that Karen is not a licensed therapist.) With over 30 years experience in human development and leadership, she is passionate about holding space and sharing tools with people to get clear and courageous about the life they want to live. Karen's offerings are grounded in her personal practices of mindfulness, yoga, writing and nature. In addition, she draws upon her past work as a clinical massage therapist to deepen into body awareness as an anchor for change. Karen has coached both individuals and groups in schools, organizations and communities. She is also co-founder of Watershed Practice, a group personal growth business where all the fun and learning happens outdoors in nature.
Karen has a BA in Psychology (Bucknell University) and a Masters in Social Work (University of Michigan). More importantly, she is an eternal student in life – humbled every day by both the grit and the grace of living an awake and authentic life.
You can email Karen at:
To find out more about Karen's coaching philosophy, CLICK HERE.